Columbia, Missouri Medical Malpractice Attorneys
Medical professionals are held to the highest standards of patient care. It is their duty to ensure that all measures are taken to promote a patient's well-being and safety. When the standard of care is deviated from, a patient can be put in a vulnerable position.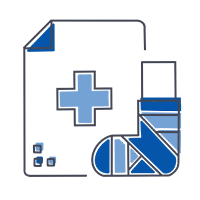 Attorneys Experienced Handling Surgical Errors In Columbia, Missouri
At Harper, Evans, Wade & Netemeyer, we represent people who have suffered injuries or fallen ill because of negligence on the part of a physician, pharmacist or other medical professional. Our firm is located in Columbia, and we represent clients throughout the state of Missouri.
Our skilled lawyers offer more than 100 years of combined legal experience. We are veterans in the courtroom and take a team-oriented approach to handling matters. Your case will be handled by a skilled attorney and case manager, who will provide prompt feedback and continuous updates about its progress.
Columbia, Missouri Medical Malpractice And Negligence Come In Many Forms
Medical negligence can result from a number of scenarios. In order to overcome the injuries sustained, an individual may have to undergo surgery, rehabilitation or numerous types of therapies. Our job is to hold negligent medical professionals accountable for their errors and to make certain that our clients receive the appropriate medical attention from qualified medical professionals. We are skilled at handling a wide range of medical malpractice claims, including:
Surgical errors

Birth injuries

Errors by physicians

Nursing staff errors

Failure to diagnose

Nursing home abuse

Pharmaceutical errors
Let An Experienced Personal Injury Attorney Answer All Your Questions
We invite you to contact Harper, Evans, Wade & Netemeyer to learn more about our medical malpractice lawyers. Our Missouri medical malpractice attorneys can be reached online or by phone at 573-442-1660.
Think You May Have A Case?
Request A Case Evaluation